The company Diopas SA with a high sense of responsibility is always on the side of the local community of Nea Michaniona and its people.
The company Diopas SA in March 2020, in the framework of its Corporate and Social Responsibility, it granted the use of a mobile unit to assess cases of Covid-19 (isolation box) at the N. Michanionas health center. The mobile unit is a great tool for the local health center as the resulting needs are particularly high due to Covid-19.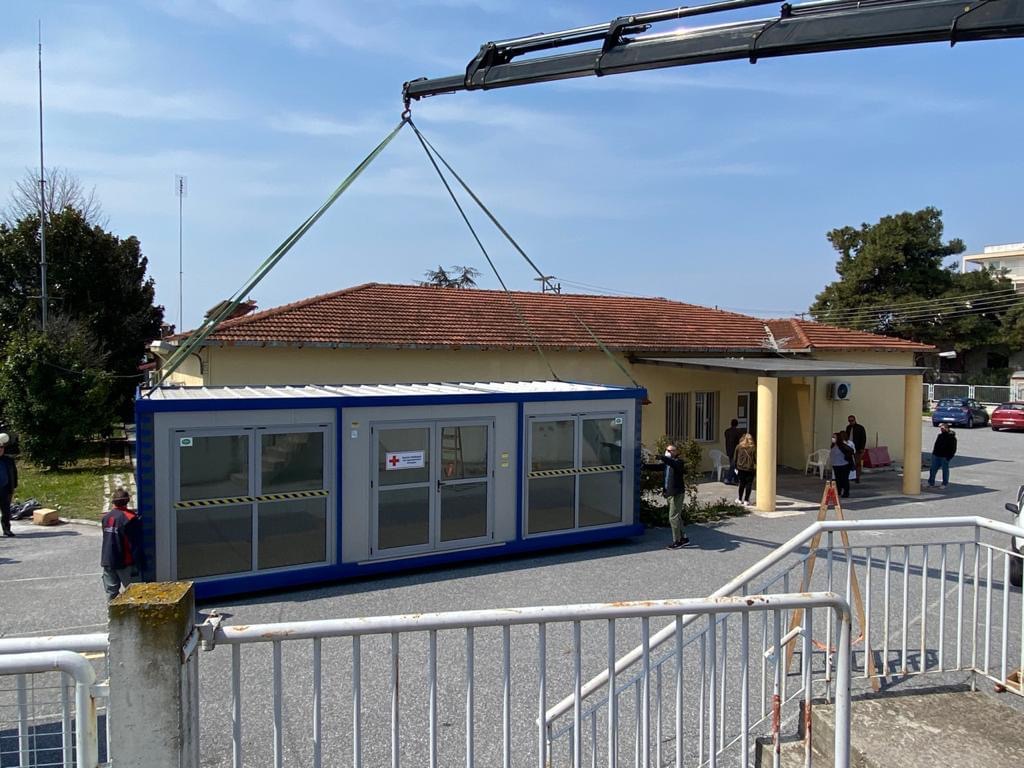 At the same time, a state-of-the-art air sterilizer with special ultraviolet lamps was installed in the emergency room. Thus, the N. Michanionas Health Center is shielded to deal with all viruses, protecting both employees and those who enter it, since it neutralizes even COVID-19 by more than 90%.